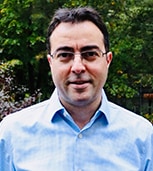 Fadi Badlissi, MD, MSc, MBA, RhMSUS
COURSE DIRECTOR
Assistant Professor of Medicine
Harvard Medical School
Clinical Chief of Rheumatology
Director
Musculoskeletal Medicine Unit
Orthopedic Department and Division of Rheumatology
Beth Israel Deaconess Medical Center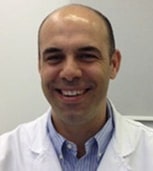 Hector Corominas, MD, PhD
COURSE DIRECTOR
Director
Territorial Unit of Rheumatology and Autoimmune Systemic Diseases
Hospital de la Santa Creu i Sant Pau Universitat Autònoma de Barcelona (UAB)
Ashwin N. Babu, MD
Instructor in Physical Medicine and Rehabilitation
Harvard Medical School
Associate Program Director
Harvard/Spaulding Physical Medicine and Rehabilitation Program
Spaulding Rehabilitation Hospital
Ezra M. Cohen, MD, RhMSUS
Assistant Professor of Pediatrics
Boston University School of Medicine
Director, Pediatric Rheumatology
Boston Medical Center
Attending in Rheumatology
Boston Children's Hospital
Swati D. Deshmukh, MD
Assistant Professor of Radiology
Harvard Medical School
Beth Israel Deaconess Medical Center
John-Paul D. Hezel, MD
Instructor in Orthopedic Surgery
Harvard Medical School
Sports Medicine/Physical Medicine and Rehabilitation
Department of Orthopaedics
Beth Israel Deaconess Medical Center
Eugene Kissin, MD, RhMSUS
Clinical Professor of Medicine
Boston University School of Medicine
Fellowship Program Director
Division of Rheumatology
Boston University Medical Center
Program Director
USSONAR
Daniel P. Magliulo, MD
Division of Rheumatology
Beth Israel Lahey Health
Anthony M. Reginato, MD, PhD
Associate Professor of Medicine
Warren Alpert Medical School of Brown University
Director, Division of Rheumatology
Director of Rheumatology Research, Musculoskeletal Ultrasound
Rheumatology Fellowship Program Director
Rhode Island Hospital
Chief
Providence Veteran Affairs Medical Center
Shiv T. Sehra, MD, RhMSUS
Instructor in Medicine
Harvard Medical School
Chief, Division of Rheumatology
Program Director
Internal Medicine Residency
Mount Auburn Hospital
Ralf G. Thiele, MD, FACR, RhMSUS
Associate Professor of Medicine
University of Rochester School of Medicine and Dentistry
Allergy/Immunology and Rheumatology Division
University of Rochester Medical Center
Derrick J. Todd, MD, PhD
Instructor in Medicine
Harvard Medical School
Chief, Clinical Rheumatology
Brigham and Women's Faulkner Hospital
Director
BWH Rheumatology Ultrasound Center
Brigham and Women's Hospital
*This Course Will Be Live-Streamed*

Special pricing is in effect for this program.
This course will be live-streamed and includes real-time audience-response questions, live demonstrations and interactive Q&A sessions allowing you to pose specific questions to our expert faculty via online chat. All presentations and course materials will be available immediately to watch and review at your convenience.
All live-stream sessions are eligible for
AMA PRA Category 1 Credits
™ and ABIM MOC points, as well as other relevant CME credits.